We currently have 5 Highland Beef cattle on our property that will be ready at t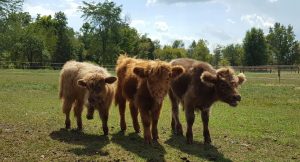 he end of 2017 and 2018.  If you are interested in purchasing beef please contact us so we can discuss the options.  Since we are just starting out with our herd we will be limited on how much beef we will have but are always looking for those interested in purchasing our product.  We have been very pleased with their growth so far and how easy they are to deal with.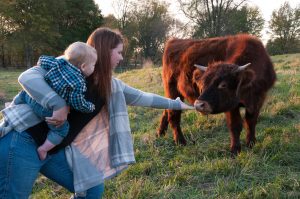 Although they don't always let us come up and pet them, they do let us get really close. Most of them will come up and smell/lick us.